Since giving thanks is the theme of the week, it's a great time to reflect on the science of gratitude… as if we need proof that being thankful is good for you!  (Yes, there is a lot of exciting research.)
Of course, being grateful is more than just good manners.
What is gratitude? On its simplest level, it means the pleasure in being thankful and appreciative. This may be the joy in giving or receiving a thoughtful gift, kind words, or experiencing the awe of nature.
Studies show that for kids, starting at around 9 or 10, being grateful is related to better wellbeing–improved mood, more fulfilling social relationships, and ability to handle the small stuff. For little kids, role modeling and encouraging thankfulness fosters a gratitude attitude until they are mature enough to embrace and practice it themselves.
It also turns out that for kids who might have a hard time with managing feelings (lower positive emotions) practicing gratitude is particularly helpful. For example, this might include writing a letter to someone they appreciate and then handing it to them in person.
I think I was one of those challenging children since I was prone to temper tantrums. My mom made us write thank you notes for everything. We had to be specific and often include a drawing. It took effort. As it turns out, it was a good habit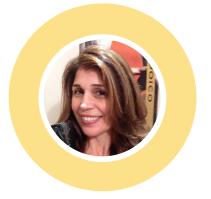 of heart.
See what happens in this video when one boy decides to simply open doors for students at school (video).
Happy Thanksgiving,
-The BodiMojo Team
MORE Mojo!